Have you ever wondered why the same recipe tastes different when cooked by different individuals or even when the same person cooks it? Usually it's because of the change in spices, mood swings of the chef, time given to him/her, or the different kind of oil used. For instance, using coconut oil for cooking gives you the taste of coastal parts of Maharashtra and Goa. Using olive oil makes you think of Israel, Greece, Spain and Italy. Mustard oil gives you the taste of northern part of India. Oils have the power to change the taste of a dish.
The Magic of Marinades: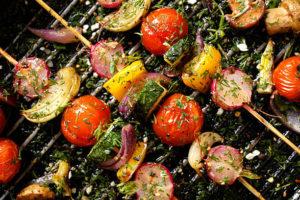 Marinades are powerful flavor accessories that add drama to your dishes.
It is the process of pre-treating the main ingredients for a certain period before cooking. A proper understanding and utilization of this process can make a great difference in the final product in terms of its tenderness, juiciness, flavour and aroma.
The main idea behind marinating is that all ingredients should complement each other. Vegetarians and non-vegetarians have this one thing they all agree with, that marinating is something that enhances the flavour of the dish. From paneer or tofu to chicken or pork meat, marinating is one step which you would never want to skip. The blending of the flavours leads to the creation of an amazing dish.
One thing is common between all vegetarian and non-vegetarian grilled starters, and it's that they need a perfect marinade to taste delicious. It is an essential process as it gives flavour and aroma.
For instance, if we take paneer tikka into consideration, the marinade itself adds so much flavour to it & as the paneer soaks it up, you are left with the most flavoursome paneer you can get your hands on.! Crispy and charred paneer on the exterior and soft in the centre. If you're working ahead of time, you can marinate these early in the day or overnight and then simply skew and grill them before serving.
What is chicken tandoori or kebabs without its flavoursome marinade, making Har Kabab Lajawaab !!
Why Wood Pressed Mustard Oil?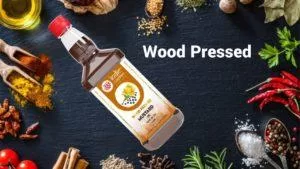 The most preferred oil is Wood Pressed Mustard Oil which not only adds a rich colour to the mixture but also boosts the aroma and adds pungency to the recipe when cooked.
In Indian curries, the spices enhance or release their aromas, juices and flavour when cooked and roasted in oil. Wood pressed mustard oil is a healthy option as it is power packed with flavours and the nutrients are kept intact with zero chemicals or preservatives as compared to refined oils.
It also contains rich amounts of mono saturated and polyunsaturated fatty acids (MUFA and PUFA) as well as omega-3 and omega-6 fatty acids
Mustard oil prevents the marinade from drying out and sticking to the grill. It is an excellent choice for Indian tikkas and chops.
The biryani, developed in the royal kitchens of the Mughal Empire, is perhaps India's most precious gift to the outside world. Chef Aslam Ali, Senior Chef de Partie at The Holiday Inn Downtown suggests that, "The secret to a great biryani is its proper marinade. For the biryani to taste good, the meat should be marinated a day prior, for the flavors to blend.
Also the mustard oil used provides an authentic taste, enhances flavors with adding a nice pungency rather than sunflower or any other refined oil.
Due to its pungent taste, mustard oil works as a taste enhancer in Bengali dishes like Machher Jhol, Jhal Muri and Muri Ghonto to mention just a few.
So next Time you plan your grill party or a Biryani do try this magic that Wood Pressed Mustard Oil add to your dish.