Description
About Combo-022 Safflower Oil, Groundnut Oil, Coconut Oil
Why do we offer combos?
Most of the nutritionists suggest using various oil in you kitchen or keep changing oils. At IndicWisdom we manage this by offering
various wood pressed oils packed as Combo.
Every oil has different type of fatty acids. Using multiple oils will ensure you get perfect nutrition.
We dont recommend blending oils together because the natural aroma and taste are lost. Also different oils have different boiling points
which can make the oil rancid faster.
What's included in this combo?
Wood Pressed Safflower Oil – 1 Liter
Wood Pressed Groundnut Oil – 1 Liter
Wood Pressed Coconut Oil – 1 Liter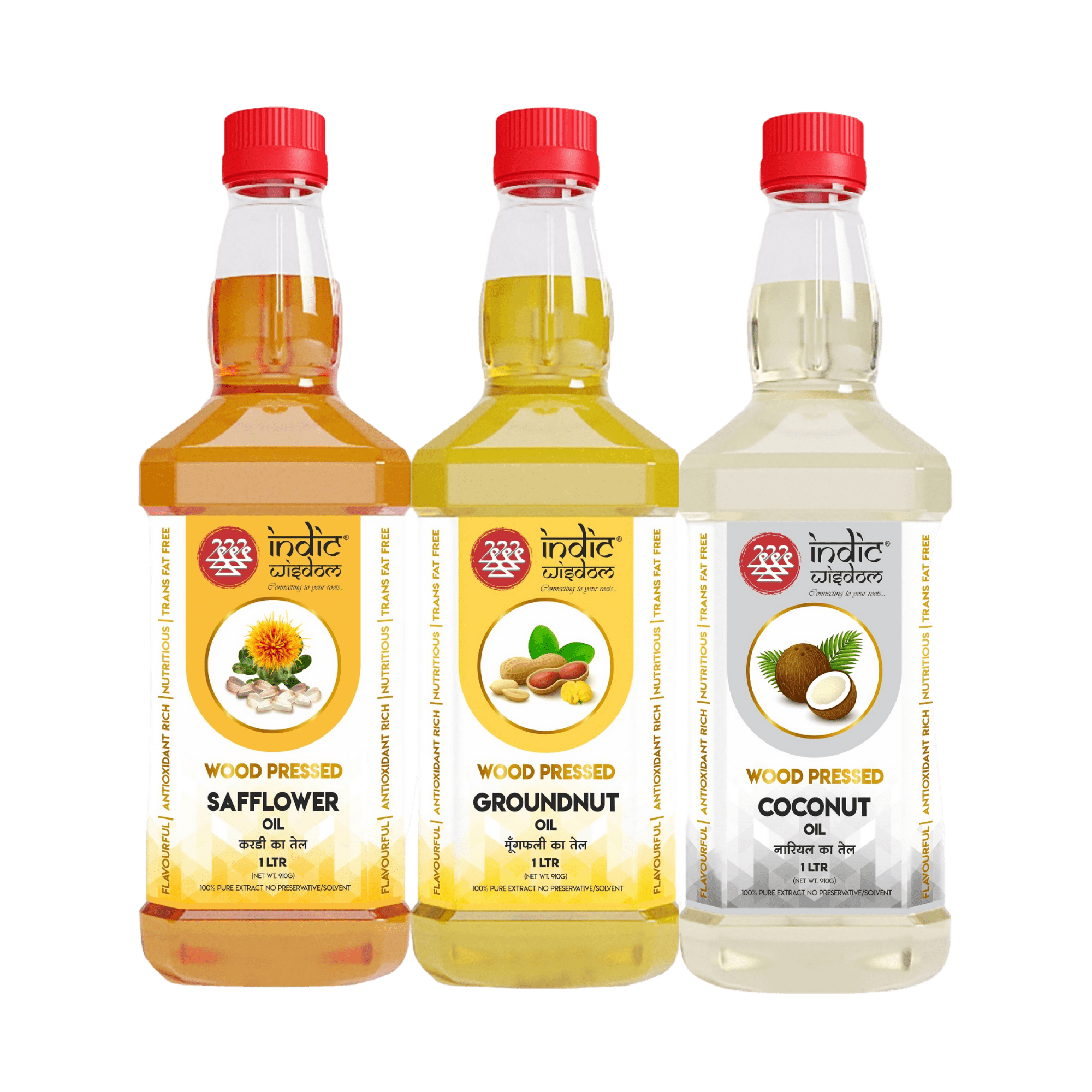 How this combo will help?
Groundnut Oil is one of the most balanced oil for cooking. Rich in MUFA and low on SFA this serves as your daily cooking oil. Use it for
cooking vegetables, curries etc. To know more about wood pressed groundnut oil
Safflower Oil is really miraculous in many ways. It has natural Beta carotene, Low SFA, High PUFA but still high boiling point. Perfect oil
for deep frying. Many studies suggest Safflower oil helps maintain elasticity of arteries and hence it is considered a dear friend of your
heart.
Coconut Oil is the only oil which has Lauric acid, Myristic acid etc. Rich in MCTs Coconut oil is great food for your gut health, oral
health and much more. Use it for Oil pulling, Shallow Frying or sprinkle it on leafy vegetables.