Description
IndicWisdom Wood Pressed Apricot Oil
Extracted on wooden churner
Extracted from Apricot grown in Himachal Pradesh, Also known as Khubani Oil
Light, Gentle and Non-sticky ensures Good Absorption in Skin.
Nutty, Aromatic flavour, makes it a popular addition to Salads
AuGreat source of vitamin E, A K & C, antioxidants such as caffeic acid and various catechins
How this oil helps you?
Vitamin E & A stimulates the production of new skin cells, Vitamin E helps in reducing fine lines , Vitamin E & C provides the oil with its Antioxidant properties, Anti-Inflammatory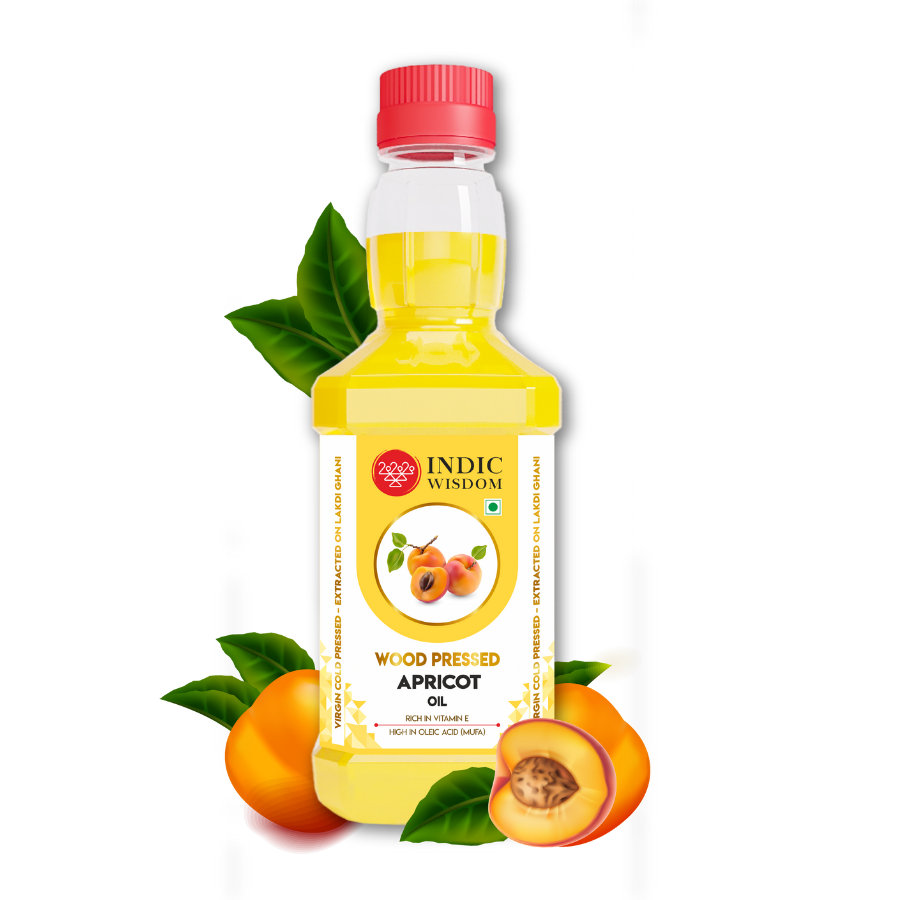 How to use this oil?
Great Moisturizer - Softens Skin, Promotes Radiance, Eliminates patches of dry skin, Relieves inflammatory conditions
Improves Hair Health – Reduce Excess Scalp Dryness, Strengthens Hair follicles, Promotes hair growth, Prevents Hair Fall
Great Makeup Remover – Cleans Clogged Pores, Ideal for massage as Thin & Light
Salad Dressing - Nutty flavour
WHY IndicWisdom?
Committed to zero carbon manufacturing, No Boiling/Chemical Processing, Carefully chosen seeds, Tribal Youth Employment, Only Manufacturer Allowing Plant Visits, Complete Transparency in Manufacturing