From beauty enthusiast to a working professihttps://indicwisdom.com/uat
/wp-content/uploads/2021/10/Makeup3-1-300x150.jpg
onal, minimum makeup products like a Kohl (Kajal), a foundation or compact is used by us on a daily basis.
Every girl knows how amusing it is to play with makeup and explore new beauty looks.
We have N number of beauty brands offering us various makeup products; but none of them promise a natural way of removing it.
Skincare is an essential part of the makeup removal stage. Many people put their trust in makeup remover wipes as they are the most convenient to use, but sadly, they aren't your skin's best friend. Imagine this, you come home late at night after a tiresome day and straight want to hop on bed but you still got makeup on. You reach out to makeup removing wipes but those really aren't good for your skin. So, whether you sleep with your makeup on or clean it with makeup remover wipes, either way there is a high chance of your skin getting damaged.
How Makeup Remover Wipes Work?
Yes, makeup remover wipes are people's go to option; just one or two wipes over the face and you're good to go. But, all easy things come with price.
Most makeup-removing wipes in the market are harmful to your skin.
The issue with choosing towelette or a facial cleanser is that it doesn't effectively clean your skin. Makeup and dirt basically just get pushed into and around your skin. Your skin will not be happy. Furthermore, most makeup wipes are either made from or contain non-biodegradable plastic and synthetic fibers such as polyester, polypropylene, or rayon, all of which can irritate and pull your skin. Constant downward pulling of the skin can even contribute to the appearance of wrinkles. The ingredients in most conventional wipes are no better and may contain fragrances, chemical preservatives, alcohol, and surfactants that are drying and will not be rinsed away when you're done. Makeup remover wipes are harmful to the planet. Cleansing wipes are taking a massive toll on the environment. With millions of pounds of wipes being flushed or thrown out every year and taking a staggering 100 years for them to decompose.
Alternative For Makeup Remover Wipes:
To avoid the use of synthetic makeup removers, there is a natural remedy. Using Wood pressed apricot oil instead of synthetic makeup removers is the best way to get the residues of makeup, soothes your skin and leaves it moisturized and dewy. At least now, when you are using a natural remedy instead of a harmful one your skin will feel safe and protected. As well as, it will get deeply moisturized and will stay hydrated.
Benefits of Apricot Oil:
Prevents dryness
Moisturizes the Skin
Treats Acne
Prevents Inflammation
Diminishes the appearance of dark circles, puffiness and fine lines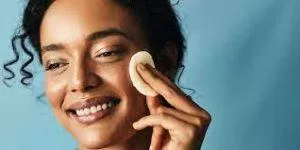 How To Use Apricot Oil As A Makeup Remover:
What you will need:
Cloth (muslin preferred as it is gentle on your skin) or Pure Cotton Pads
Step 1: Pour a dime to a quarter size amount of apricot oil on your clean fingers.
Step 2: Close your eyes and gently spread the oil over your eyelids and lashes and all-around your eye area. You should have just enough oil to spread around your face. You will start to feel your makeup come off.
Step 3: Massage the apricot oil into your skin in a circular motion all over your face to remove other makeup. Don't hesitate to go around your face several times in a circular motion with a muslin cloth or pure cotton pad as it gently exfoliates and deeply cleanses the skin.
You're done! In just three easy steps your skin will start to feel dewy, and moisturized and pampered with the best of the natural oil.